RHG6 17201-E0230 24100-4480c S1760-E0121 Turbo for Hino engine P11C
products
RHG6 17201-E0230 24100-4480c S1760-E0121 Turbo for Hino engine P11C
Product description:
Turbo Model : RHG6 17201-E0230
Part Number : S1760-E0121 S1760-E0120
Brand Name : Booshiwheel
Engine Manufacturer : engine P11C
OE number : 17201-E0230 24100-4480c
Manufacturer Part Number : S1760-E0120
Applications : RHG6 Turbo S1760-E0120 turbocharger S1760-E0121 engine P11C turbo
RHG6 17201-E0230 24100-4480c S1760-E0121 Turbo for Hino
Product Description
Turbo Model: RHG6
Part No.: 24100-4480C,17201-E0230
OEM No.: 24100-4480C;241004480C,S1760-E0121,S1760-E0120,S1760E0121,S1760E0120
Vehicle: Hino
Engine: P11C
Gro.w(kg): 12
Packing(cm): 21*23*26

Application
Hino,Kobelco SK460-8 SK480-8 with P11C engine
Shipping and payment
Payments: T/T, Western union, Money gram, Alibaba trade center
Shipping: DHL, TNT, UPS, FEDEX, By air, By sea etc.
My Factory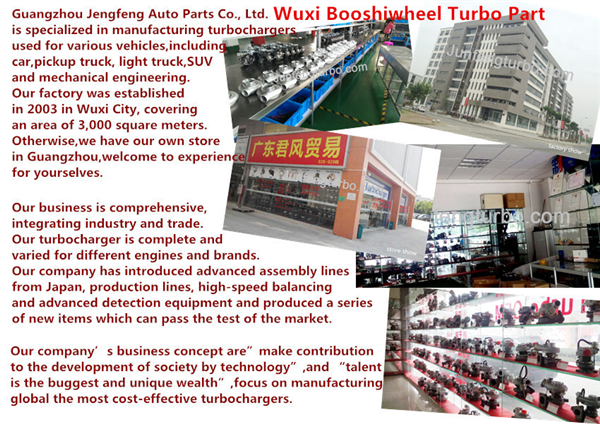 Contact Mini

:8618676830595

:8618676830595

:8618676830595

:minizhou2

:sales04@junfengturbo.com

:2880480373

:http://www.bstturbo.com/