NEWS
Shanghai Baicheng Exhibition as a sponsor of the Frankfurt Exhibition
Turbocharger Company
authorized agents, the Shanghai Exhibition Industry Association member units, China Auto Parts Exhibition brand exhibition units, over the years with exhibition subsidies to apply for experience and qualifications, intimate exhibition exhibition experience and qualifications, booth structures Design integration services work, look forward to working with you!
Show time: May 17, 2017
Venue: Dubai International Exhibition Center, Dubai (Dubai World Trade Center)
Organizing Committee: EPOC MESSE FRANKFURT Frankfurt, Germany (Dubai) exhibition company
Area of the exhibition hall: 36284 (net area in 2016)
Exhibitors: 2017 (2016, from 59 countries), China 817 (2016)
Professional audience: 30018 (2016 years from 119 countries)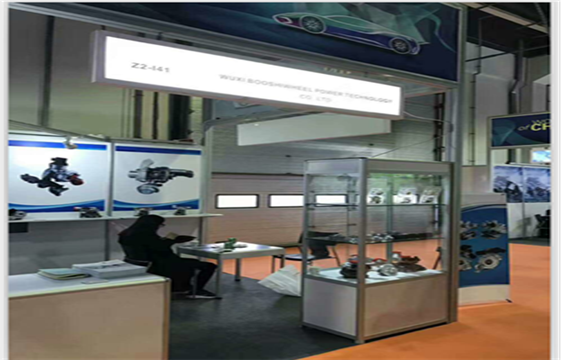 Range of exhibition:
1. Parts and accessories: drive system, chassis part, body part :, standard parts, car interior, original drive unit replacement parts, charging accessories, passenger cars and commercial vehicle recycling
2. Electronic and system engine electronic control system, lights, electrical system, driver assistance system / car safety, comfortable electronic system
3, accessories and modified general accessories, car modification, club sports application system, design improvement, customization, entertainment equipment, special vehicles, equipment and modified parts, replaceable components, wheel hubs, tires, tire pressure control systems, Trailer parts
4. Tires and batteries Various types of car tires, wheels, centrifuge tubes and sleeves, batteries and battery components
5. Repair and maintenance of equipment and tools, body repair, painting and corrosion protection, for light vehicles or heavy vehicles, body trailers and RVs, trailer services, accident relief, mobile repair stations, waste treatment and recycling Use, sales center equipment
6. Gas stations and car wash stations, cleaning and maintenance, lubricants and lubricants, charging facilities
Exhibition description:
Middle East (Dubai) International auto parts and after-sales service exhibition is the Middle East in the automotive market after the most influential professional exhibition, is the world's leading auto parts enterprises stationed in the Middle East market the best platform. "Dubai Auto Show has played a barometer role in the auto parts industry in the Middle East, and Dubai, as a transit hub, has driven the development of the auto parts industry in the region," said Ahmed Pauwels, president of Frankfurt Messe Dubai. An international brand and the local market an important platform for integration.